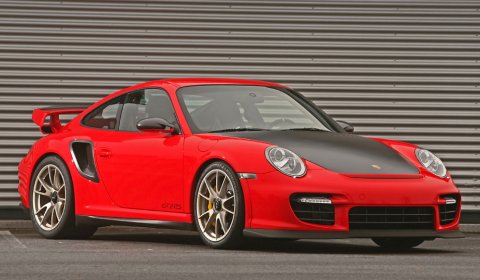 Following its initial release at the 2010 Essen Motor Show, we can now officially show you the Porsche 911 GT2 RS tuned by Wimmer from Solingen, Germany.
The main improvements include technical changes increasing the power output. Two turbochargers have been optimized and the air intake has been adjusted. Fine-tuning of the throttle valve and the installation of a sport air filter makes a great contribution to the inexhaustible power of the engine. On the other hand, they installed a valve-controlled sport exhaust system along with sport catalysts.
The final outcome is 703hp – stock is 620hp – with a maximum torque of 810Nm. The top speed – depending on the tires – is a breathtaking 356km/h. The sprint from zero to 100km/h is completed in 3.3 seconds and it passes the 200km/h speed limit after just 9.5 seconds.