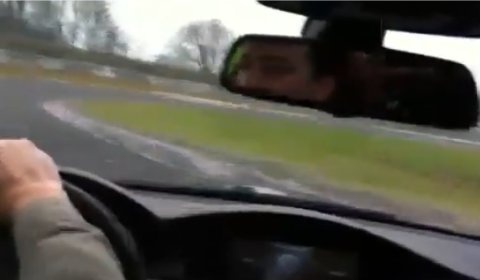 The Nürburgring Nordschleife is known for its demanding corners, sharp turns and idiots without any skills driving their fast sports cars on the track. It has remained a one-way, public toll-road for nearly 80 years except when it is closed off for testing purposes, training lessons, racing events or people crashing their personal family car. We highly suggest certain people – like the ones in the video below – not to enter the race track and cross the gates of the 'Green Hell'.
Eventough, there is no general speed limit, speed limits exist in certain areas in order to reduce noise and risks. Passing on the right is prohibited and the police will prosecute poor driving with the aid of helicopters. It now seems that they had a day off when the following idiots in a BMW M3 E92 took 'the stage' and showed their skills at the Nordschleife.
If you do not have a proper guide nor the skills to drive the 'Ring', please do not try your luck and take the ringtaxi! For those speaking German, just listen to the comments of the passengers.