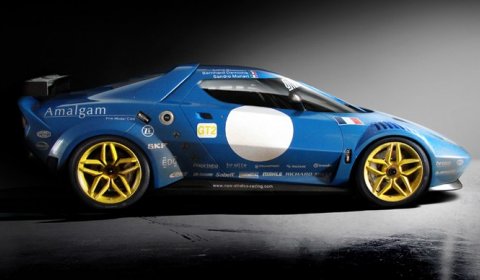 The Italian car blog – Autoblog.it – has revealed the first pictures of a Lancia Stratos GT2 based on the brand new one-off developed for Michael Stoschek.
To achieve homologation by the FIA, at least 25 units should build of the normal sports car, meaning it will not be a one-off anymore. The Italian sources suggests the racer to participate in endurance racing, such as the 24 Hours of Le Mans and the Nurburgring 24 Hours. The work is reportedly ongoing and being carried out by Danisi Engineering.
The renderings are just a suggesting, nothing is officially confirmed at this moment. If so, then we will of course inform you about. Up that moment, check out the pictures below.