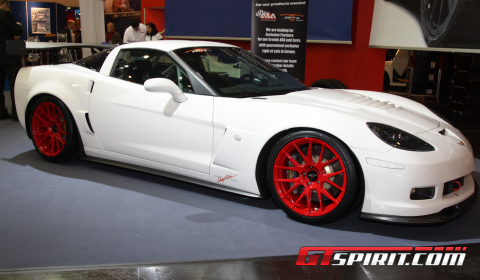 This is the Callaway Z06-RR, a street legal racer build by Callaway Europe. They outfitted the American sports car with a cage attached to the Z06 Aluminium frame, a AP racing brake system, GT2 spec wing, ZR1/GT3 front splitter, new exhaust system, Moton dampers, Motec wheels and a Lexan rear window.
The Callaway Z06-RR is one of the quickest street legal cars in Germany. No performance figures have been revealed, but you can contact Callaway Europe for more information.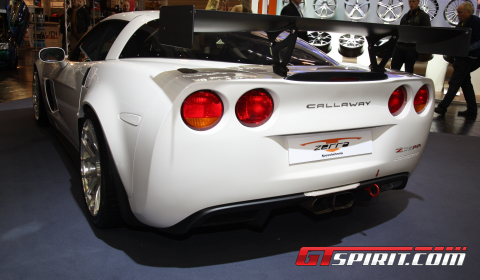 After spotting the vehicle at the Essen Motor Show we found a video of the same car at the Hockenheim ring. Check it out below!