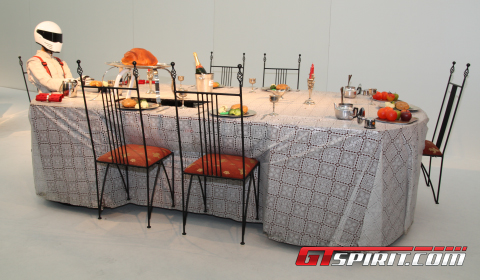 At the Essen Motor Show we came across this unique type of transportation. The dining table includes a set of wheels, an engine and an unknown character wearing a white racing suite and a white helmet. Our first thought was Top Gear's The Stig while having a dinner with nobody else.
The unique project is created by Perry Watkins and it is called 'FastFood'. The Queen Anne dining room table can reach speeds up to 130mph and comes with some fine silver and delicious food.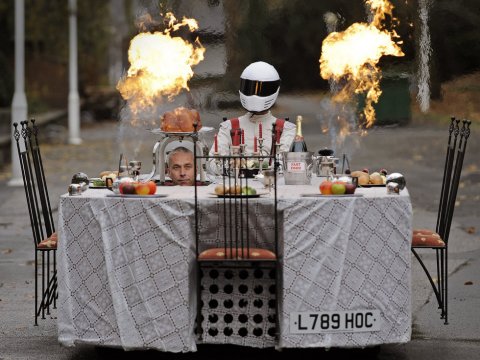 You can see the table in action via the embedded video below.
Please contact us if you need a hi-res version of the picture.