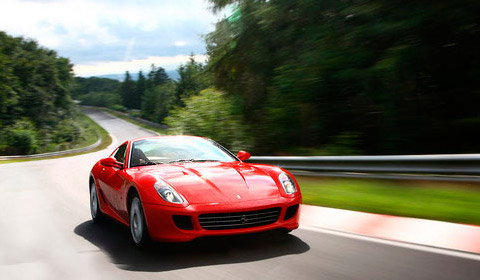 Experiencing the 'Green hell' at least once in your life should be on any pertolhead's list. For 24 Euro ($ 32) you can drive one lap on the Nürburgring Nordschleife in Germany in 2011, an increase of 2 euro over this years price.
Four laps on the 73-turn, 13-mile course will cost you € 89. That includes a food and drink at the Eifeldorf Grüne Hollë restaurant and one Ring Werk Museum ticket. For Ring addicts a 15-lap ticket for € 311 and 25-lap ticket for € 471 are available as well. Both include food and drink vouchers and one ticket to the museum.
The top of the line season ticket costs about € 1350. It gives you access to the track at any time of the year when the track isn't rented by a car maker or organisation. The price includes € 97,50 in free drinks and food and two tickets to the museum.