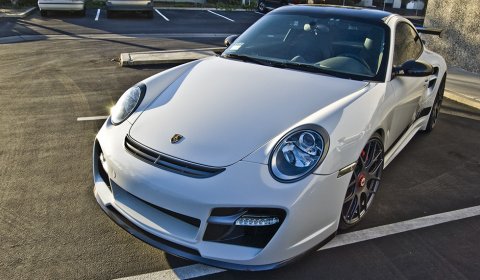 After revealing initial information concerning the facelift V-RT package for Porsche 997 Turbo, pictures have now become available showing us the Vorsteiner package in real live.
The complete program includes exterior, interior and performance parts. Forged wheels and performance tires are added as well.
For a complete overview of each single part please visit our partner Teamspeed. We will only concentrate on the gallery below and your opinion about this tuning package. Go or no go?