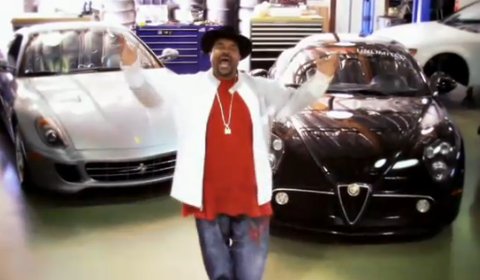 This is the newest creation of the rapper Sir Mix-a-lot. You might know him from "Baby got back". It seems he's really enjoying cars. He never raps about shitty chrome wheels and stuff but talks about carbon fiber and flappy pedal gearboxes.
The video below shows a wide variety of the best possible sport cars on the planet.
The first Petrolhead's rap song?