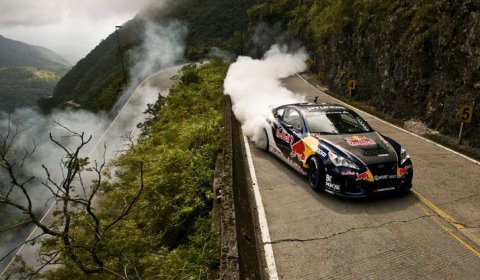 Our photo of the day is this awesome shot from photographer, Bruno Terena, of Rhys Millen in action at Serra do Rio do Rastro in Brazil.
The mountain range is located in the southeast of the state of Santa Catarina, Southern Brazil. It is crossed by the road SC-438, with remarkable landscapes and deep crags. Its highest point is situated at 1,460 metres (4,790 feet) above sea level. This must be one of the best roads in the world.
Hi-res versions of the picture via Bruno Terena's Flickr page. Check out the photostream please there is more!