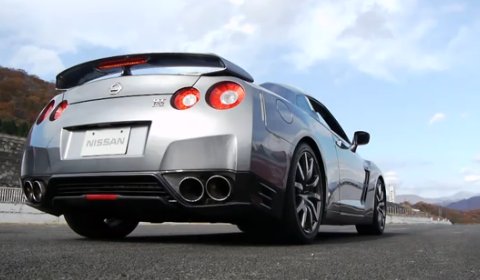 The Nissan GT-R is definitely one of the fastest sports cars out there. The brand new 2012 upgraded version of Godzilla is heading our way. A rumour is suggesting the brand new version will be hitting the epic sub-three seconds barrier.
This latest video suggests the rumour is legit. Inside the footage you will see the new 2012 Nissan GT-R undergoing acceleration tests with the car's chief engineer, Kazutoshi Mizuno, overseeing the process. The facelifted version got some aerodynamic improvements, an updated launch control system and a more powerful version of the sports car's twin-turbocharged V6 engine producing 523hp and 451lb-ft of torque.
The record sprint time of 3,046 seconds was set on a cold track at Sendai Hiland in Japan.