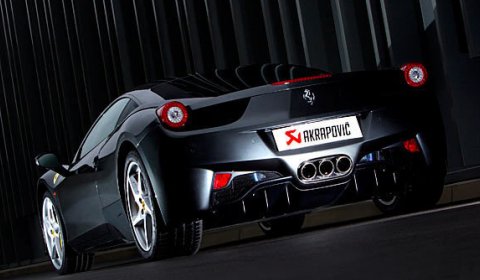 Akrapovic is offering a new exhaust system improving the performance and sound track of the Ferrari 458 Italia.
The exhaust improves the engine's power output from 570hp to 581hp at 6,370rpm and the peak torque from 540Nm to 566Nm at 2,400rpm.
The system saves a total weight of 14 kilos. The dry weight of the 'prancing horse' goes from 1380 kilos to 1366 kilos.
The video below gives you some inside into the new sound track! Make sure your audio system isn't muted!