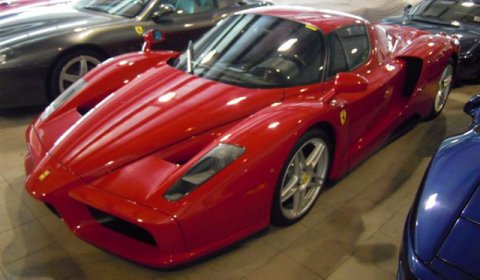 An interesting story has surfaced concerning the supercar collection of the Sultan of Brunei. A total of 25 Ferraris, three Lamborghinis, and a Cizeta, among other rare supercars are being sold by a broker in NY.
Amazingly, each vehicle was ordered brand new from the factory and delivered to the owner who, for some unknown reason, never drove them. They are now sitting in a garage somewhere in New Zealand.
The collection includes a wide variety of the finest vehicles, such as an Enzo, F50 and F40, but also a pair of Daytonas, a 575 Superamerica, a 512 TR Spyder, and a 355 Challenge in race and regular spec. But it doesn't stop there! Unique sports cars like the Lamborghini Diablo SE30, two Countach 25th Anniversary Editions, Porsche 964 911 Turbo S Leichtbaus and the Italdesign V12 Nazca are on offer as well.
Somehow it looks like somebody is selling the Sultan's cars. According to Jalopnik, the Sultan's brother "Playboy Prince" Jefri Bolkiah has some legal issues. To provide a solution for his problems, he sells several unique sport cars given to him by his older brother. Rumours suggest that the Sultan got a habit of giving some of his lesser automobiles to his Playboy brother.
If this is true, then a great collection of vehicles has become available within the automotive market for collectors cars including rather unique pieces.