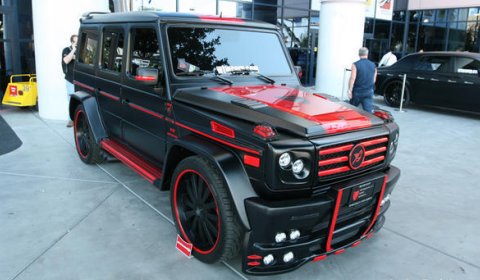 Spotted at this year's SEMA Motor Show at the booth from SCC (Specialty Car Craft) is this 'creation'. Underneath the body kit you will find a Mercedes-Benz G55 AMG, which is not wrapped but painted. SCC is known for its perfect matte paint jobs.
The main basis is the Typhoon body kit from Hamann which they somehow extended. Normally the front skirt ends under the first two lights, you can now clearly see they have added another section.
It seems it also has Gianelle rims on it.