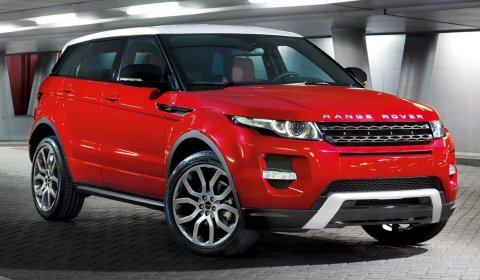 The five-door Range Rover Evoque has officially been revealed by the British/Indian SUV manufacturer. The all-new Range Rover Evoque makes its global public debut at the 2010 Los Angeles Auto Show on November 17, 2010.
The longer Evoque combines a larger interior space with the renowned multi-terrain capability, but in a more compact package. Like the coupe, the five-door Range Rover Evoque remains faithful to the spirit of the Land Rover LRX concept car.
Measuring 1.18 inches (30mm) taller than the coupe model, the five-door Range Rover Evoque adds space to the cabin. Rear seat passengers benefit from over 1.97 inches (50mm) more shoulder room.
The five-doors shares its turbocharged powertrain with the Coupe model. The new 240bhp 2.0 liter Si4 turbocharged engine ensures a sprint from 0-60mph in 7.1 seconds.