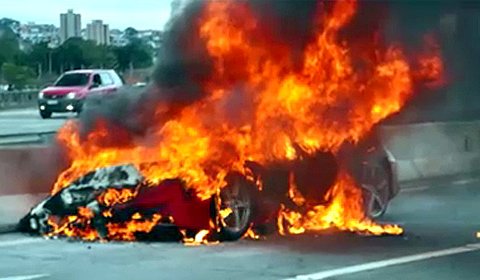 Yup, we are back with our daily 'Ferrari 458 Italia burns down to the ground'-show. This time Sao Paulo, Brazil is the place where the fire started, only two months after Ferrari issued a recall of the sports car.
Of course, we cannot state anything regarding the problem or the status of this particular car. It is unknown if the car received any repairs suggested by the Italian manufacturer.
As you can see, it looks like the fire originated in the same place and resulted in the same damage patterns. If it turns out this car had already gone through the recall repair, Ferrari will have some tough questions to answer.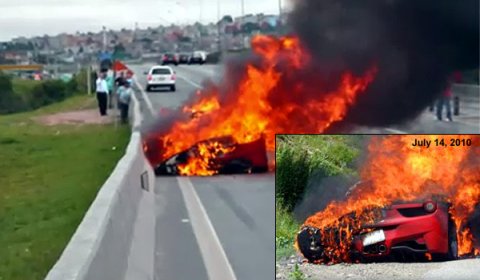 Stay tuned for more!
[Via Wreckedexotics.com]