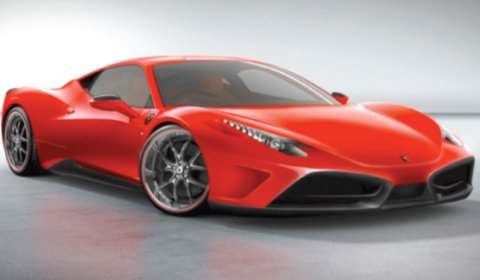 Following the release of the Rolls-Royce Ghost by Fenice Milano, the tuner released a program for the Ferrari 458 Italia. The Fenice Milano Ferrari 458 Italia package is called FC6 Competizione and includes aerodynamic improvements and a performance increase.
The design counts on an efficient aerodynamic (0,33 of Cx) that generates a vertical load of 140kg at 200km/h and of 360kg at top speed, while the displacement augmented to 4,5 liters, besides improving the precedent limit of 490hp, brings the maximum couple up to 540Nm at 6,000rpm, already available at 80% starting from 3,250rpm.
The name FC6 Competizione (where F stands for Fenice and C6 for carbon, being its symbol in chemistry) refers to the presence of carbon fiber included in the ceiling, front and rear fender, mirrors, spoiler and the profile of the rear extractor. The tuner is offering a new frame made in aluminum and is derived by Aerospatiale industry. It is coupled with mechanical changes to the suspension.
The 20 inch rims are forged in aluminum alloy and partitioned in three pieces and hold 235/35 tires in the front and 325/25 in the rear. Additionally, a new exhaust system managed by an electronic valve is available.
Pricing and availability are unknown at this stage.