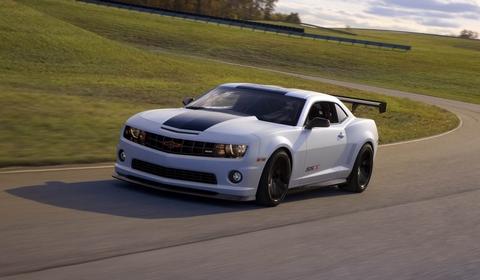 After the previews we got from Lexus and Ford, American manufacturer Chevrolet couldn't hold themselves from previewing four of its creations that will be shown at the SEMA 2010 event officially starting tomorrow in Las Vegas.
The Camaro will be, next to several Mustangs, one of the popular sports cars receiving different upgrade packages. As a reaction General Motors wanted to strike back with their own creations; a V6 appearance package, a super-showy V8, a Synergy special edition Camaro and a concept track version.
Stay tuned for more from the event!