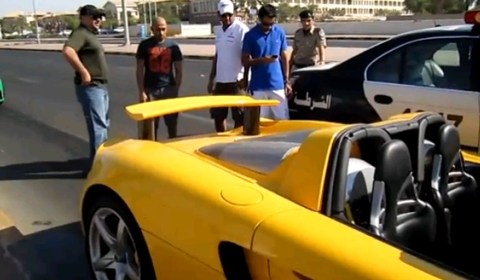 We do not have any information or news, but if you look closely at the video below it seems that a Porsche Carrera GT has crashed somewhere in the Middle East. The car suffered major damage on the left hand side and the airbag in the left door was deployed.
It is possible that the yellow hypercar hit the center section of the highway. At the end of the video you can clearly see there is some kind of payment next to the road.
The Porsche Carrera GT is a tricky car to drive. Numerous cars have crashed over the past few years. So we aren't surprised to see another one like this.