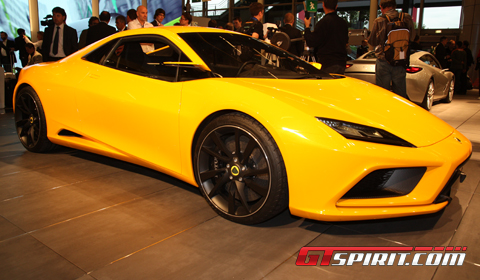 The final sports car concept from Lotus we are going to show to you is the 2013 Lotus Elan, a two-seater (optional 2+2), mid-engined and with a rear wheel drive experience.
The powertrain is a 4.0 liter V6 with optional KERS regenerative braking technology. Producing up to 450hp and 465Nm of torque it is a bit slower than both the Esprit and Elite. The 0-100km/h (62mph) sprint is done in 3.5 seconds. Top speed is 310km/h (192mph) and weight is just 1,295kg.
Production will start in Summer 2013 with deliveries in Autumn 2013. Expected price tag is £ 75,000 (€ 87,000).