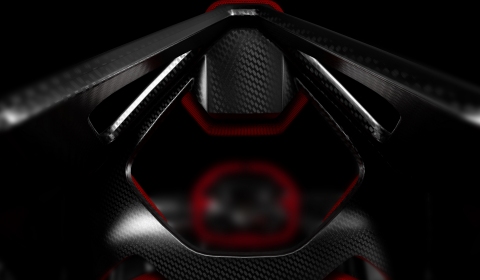 Lamborghini has shared a fifth teaser of their upcoming Lamborghini Concept with us. The roofless concept will make its official debut at the Paris Motor Show on Thursday.
Do any of you have a clue what this is? We think it is the back of a chair. You can clearly see the headrest and the red square steering wheel in the middle. It seems that the concept hasn't got any roof.
You can check the full size picture right here!