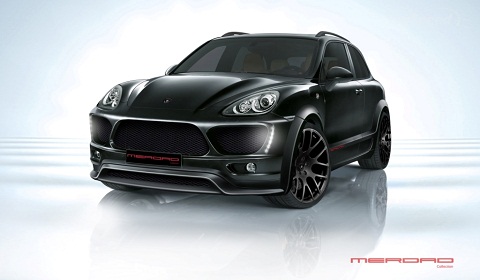 Merdad will unveil his latest Cayenne to the world at this years MPH Motor Show. Two varients will be on display, the much anticipated three-door Merdad Cayenne 902 Coupe and a more standard Merdad five-door Cayenne.
Both cars will have between 550 and 750bhp and will hit 100km/h (62mph) in just 4.4 seconds.
Founder and creator Merdad commented:
We are very proud that this creation has brought together many British engineers and designers who have contributed to bringing this fantastic beast to the table. We now feel the time is right to unveil the Merdad Cayenne 902 Coupe and the Merdad 5 door to the world at MPH and are excited to see what the visitors to the show think of its unique design and unbelievable power will truly set the show and the rest of the world alight.