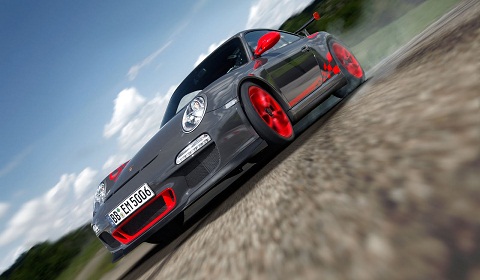 According to a tipster on Teamspeed.com forums, Porsche may be planning to unveil a limited edition GT3 RS. The rumours suggest that the new car would feature a 500bhp, 4.0 liter engine, uprated from the GT3 RS that's currently on the market.
If the rumours were true, the limited edition would slot between the current GT3 RS and the brand new GT2 RS. Supposedly, Porsche would release 500 of these models to potential customers.
That's all we've heard so far about this model, we'll keep you posted as the rumours develop!