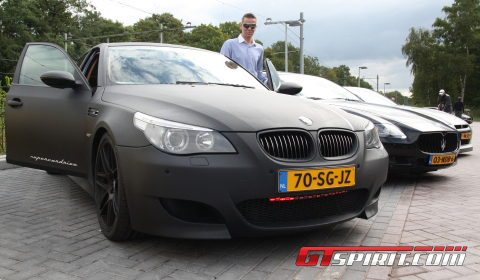 A brand new event was held today in the Netherlands, named Supercar Drive. A group of petrolheads gathered to cover a total of about 80km in the lovely 'summer' weather of the European country collecting money for Orange Babies, an organization supporting and helping pregnant women and babies with HIV Aids around the world.
The vehicles participating in the event were quite diverse; from a Nissan 370Z to a Ferrari Testarossa and from a Nissan R35 GT-R to a Bugatti Veyron.
You will find a gallery of pictures below. More pictures will follow in the upcoming days, so stay tuned!