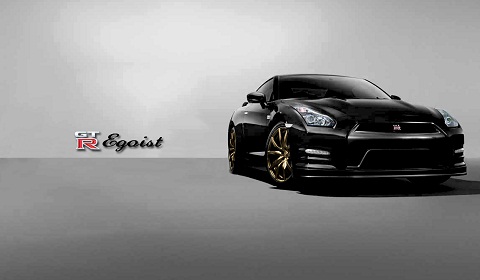 Over the past few weeks, GTRBlog has been steadily uncovering details on whats believed to be the 2012 Spec-M R35 GT-R (Possibly to be named 'Egoist' for the Japanese Market). So what new information do we have?
To start with, GTRBlog are now saying that their source suggests power could be increased to as much as 530ps or 540ps, as much as 55ps more over the car we currently have! It is also suggested that changes to the chassis are so significant that the cars chassis number has had to change from CBA-R35 to the new DBA-R35 tag.
Less drag is one of the end results of the modifications. Changes to the front bumper, rear diffuser and rear underspoiler mean that the 2012 car will produce 10% more downforce alongside a lower co-efficient of drag. As you would also expect, cooling is improved dramatically with key like the GR6 transmission fluid and rear differential gaining less exposure. The rear diffuser will also feature a Euro mandated fog light.
Chassis changes include strengthening members to be added under the dash and new bracing members from the strut towers to the firewall. Other changes are expected to the chassis. We are told the Nissan are also implementing changes on the production line to increase GT-R build quality and panel fit consistency.
Suspension changes allow for an aluminium free piston design as well as spring, damper and valve rate changes, overall, this means that the suspension will be able to more adapt to changes in surface and direction more efficiently.
390mm brake discs are to be hidden behind a new design of Rays forged aluminium wheel, 3kgs lighter than the current type. Two new colors will be offered, Hyper Blue Black and Hyper Titanium. Tyres will receive upgrades in the form of RE070R R2 from Bridgestone and the SP Sport Maxx GT 600 DSST CTT from Dunlop.
We are promised one further update soon covering the interior and changes to the engine so keep checking back!