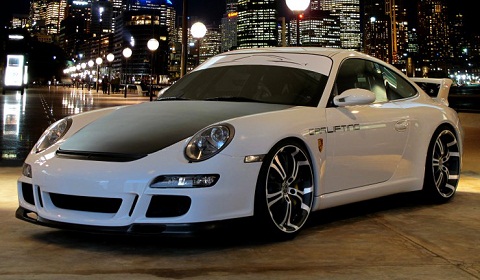 After showing us their Tzunamee rims on the Aston Martin V8 Vantage two months ago, Barracuda have presented the rims with the Porsche 911 GT3. The five-spoke designs are available in 9×20 inches at the front and 11×20 inches at the rear.
The rims are available for all 911 models in the 996 and 997 series as well as the forementioned Aston Martin V8 Vantage. The rims can also be registered trouble-free thanks to a valid TÜV certificate.
In addition to the "matt black/polished" version in the pictures, Barracuda also offer the Tzunamee wheel in "high gloss black", "real chrome" and "polished white". The wheel range begins at size 7.5×17 and increases to 10×20 inches.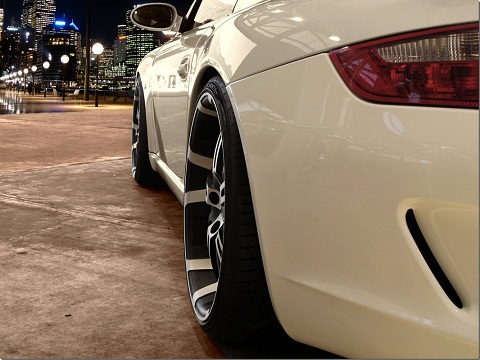 For more info on how you can get a set, feel free to contact us!