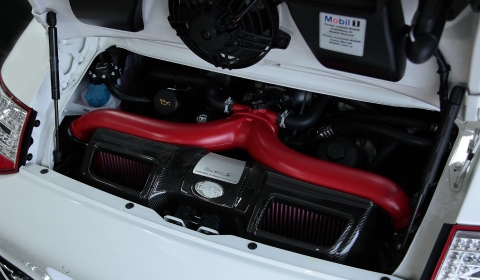 As of September, german tuner TechArt offers customers a power kit for the Porsche 911 Turbo S providing a plus of 90hp and 120Nm of torque.
The overall performance of the Porsche 911 Turbo S increases to 620hp (456kW) and the maximum torque to 820Nm. The sprint from zero to hundred is done in 2.9 seconds breaking the three-seconds barrier. After 9.3 seconds the needle passes the 200km/h mark. The maximum speed is 333km/h.
The engine conversion includes a sport air filter, a manifold unit as well as the exhaust system "sport", two pressure sensors and a re-programmed engine management system.