It seems that BMW have jumped on the special edition bandwagon. These photos are the first to show the new M3 Tiger Edition in the flesh. The car will commemorate the current year of the tiger; presumably it will only be offered to Chinese customers.
It shares Fire Orange metallic paintwork with the M3 GTS. There are plenty of black accents and a fresh set of M3 Tiger sports 359M styling wheels. Interestingly, the Tiger Edition does not share a carbon fiber roof with its more standard siblings.
Only 250 will be produced. Inside there will be plenty of Novilla black leather with contrasting orange stitching. A photo showing the unique logo placed on the headrest and door sills leaked a couple of days ago.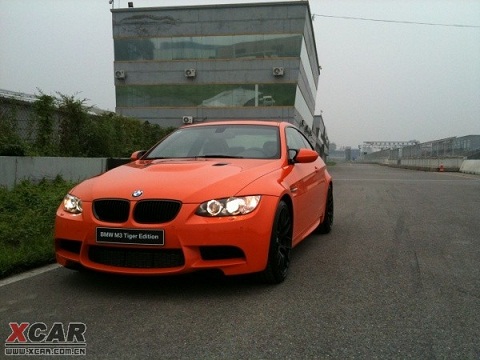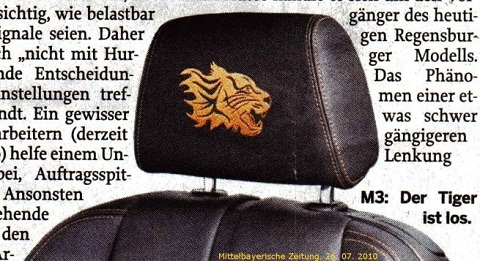 [Via BMWBlog]