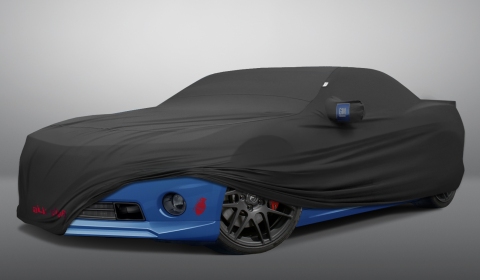 aLL STaR Performance will be designing and building a special 2011 Chevrolet Camaro SS. The sports car will make its official debut at the 2011 SEMA Show.
The aLL STaR Performance crew has joined forces with a large group of players in the automotive world, all of whose products will be incorporated into the final build. Some of these brands include Forgestar Wheels, Baer brakes, Falken Tires, Air Lift Suspension, Extreme Dimensions, Dupont, American Racing Headers, Lysholm Superchargers, Innovate Motorsports, Azentek, Status Racing, STACK, Autometer, Trent's Trick Upholstrey, MagnaFlow Exhaust Products, Webasto, Ignited HID, Light WurkZ, StreetGlow, Metra, Image Dynamics, TechAFX, S.P.E.C, Royal Purple and Real AutoWorks.
Some of the highlights to the aLL STaR Performance Chevrolet Camaro SS include a set of 22×11 inch Forgestar wheels, a custom set of Baer brakes, Air Lift digital suspension, Lysholm supercharger and a custom paint mix thanks to Dupont.
The entire build will be documented over the next few months leading up to the SEMA show. You can follow the team and the build-up on the 2010 SEMA Project Build Ups page on Facebook!