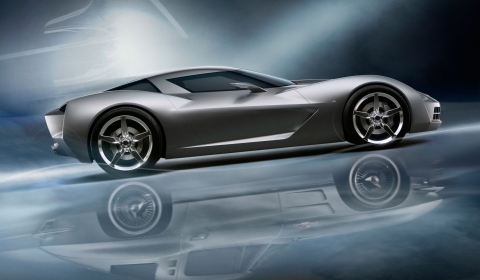 According to British car magazine Autocar, the mid-engined setup for the rumoured Corvette C8 has been 'confirmed' by a senior Saab source. He confirmed that Saab had developed a double-clutch transmission for a "mid-engined version of the Corvette" that should cope with 590lb-ft of torque. This was at the time that Saab was General Motors' centre of competence for these kind of systems.
Additional rumours from the US also suggest the mid-engined layout is the main setup for the next-generation C8 Corvette, which is expected to arrive in 2016.
Secondly, company officials are considering downsizing to a V6 engine, probably backed up by turbochargers completing a more compact and lighter construction possibly using more aluminium.