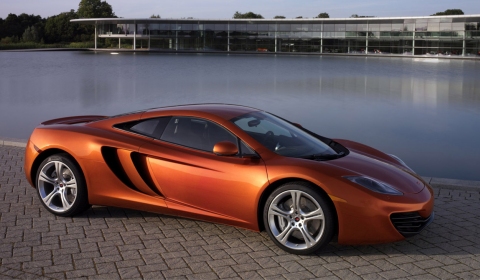 It is being reported that McLaren Group have applied for a £ 50 million loan in expectation of purchasing it's Formula One operations back from Mercedes. The money will also be used to build a new production car factory where the 2011 MP4-12C is due to be assembled. The new factory will be built next to the existing headquarters in England at Woking, Surrey.
McLaren plans to build 1,000 cars in its first year and expects to increase output to 4,000 road-legal customer cars by 2015. It is the first time the company has taken on such a debt since 2005 (source: Zippa Loans). The loan was taken out with HSBC and is secured against McLaren's intellectual property, valued in the region of £ 193.8m. The group also intend to offer a 48% stake in its operations to private investors, raising further capital in the process.
In 2008, the companies turnover hit £ 264.9m with 64% of this due to its Formula One activities. The group hope to make McLaren Automotive its key source of revenue in future years.
The news comes as McLaren Automotive announce Daytona Group as their South African distributors. Two centres will be franchised, one in Johannesburg and a second in Cape Town, offering sales and servicing facilities through qualified mechanics taught by McLaren at their headquarters.
[Via The Independent]