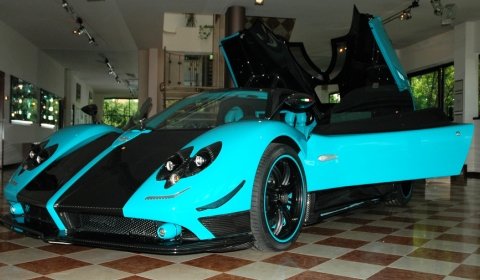 Sometimes pictures say more than words. So were not gonna share any specs, figures or sprint times, the gallery below truly says it all.
Enjoy the gallery which includes pictures of the one-off Pagani Zonda Uno parked inside the showroom of the factory and the yellow Pagani Cinque Roadster No.4/5 parked outside the Italian factory.
Just two stunning cars with one of the best color trims you can have on a Zonda.
All the pictures were made by SoluzSR. Check out his Flickr photostream with the finest Pagani vehicles in the world.