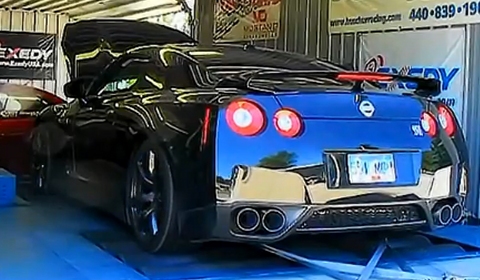 The lastest Switzer Performance R35 GT-R upgrade has officially been unveiled by SPI. The R1k program develops a whopping 1,000hp from the stock 3.8 liter twin-turbo V6 engine. The unveiling follows after the initial dyno video we showed you two weeks ago.
The package includes the P700 and P800 package as a basis, but they also swapped the transmission for a brand new one.
All this produces 951hp at the wheels and 804Nm of torque. Price for the package is just under the $ 60,000.
Check out the video below of the SPI R1k Godzilla on the road.