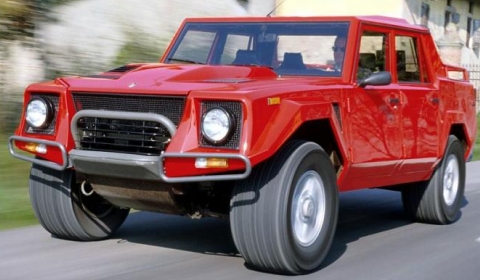 The four-door Bugatti Galibier hypersaloon is nearing its final production status. Some minor design changes are being incorporated, but the eight exhaust pipes will stay, according to Caranddriver German correspondent Jens Meiners in his weekly column. He also revealed some of Lamborghini's future plans:
Very high-placed sources are hinting that Lamborghini might expand its portfolio with two more models. One of them is an entry-level sports car positioned below the Gallardo and powered by a V8. Going into this segment is not an absurd proposition at all: From the early 1970s to the mid-'80s, the Lamborghini Urraco and its only slightly altered successors, the targa-roof Silhouette and Jalpa, represented the brand remarkably well against the Ferrari/Dino 308 GT4 and the Maserati Merak. These classic models are still undervalued and are sure to pick up quickly should Lamborghini enter the segment again.
We will stay tuned for more on this!
The second model which Lamborghini could launch is an SUV in the spirit of the monstrous LM002. It could share the platform with the Porsche Cayenne and the VW Touareg, but would not be recognizable as either. In the past few years, Lamborghini has also toyed with a contemporary interpretation of the big four-seater, two-door Espada, but the project was shot down for the time being. The same goes for the four-door Estoque; its chances of being put into production are slim.