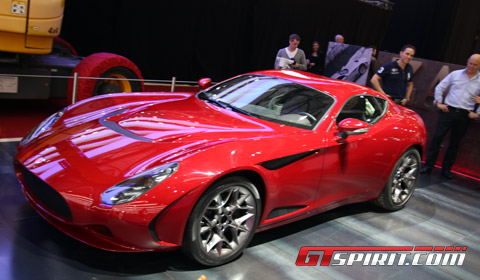 Do you remember the Zagato Perana Z-One which debuted at the 2009 Geneva Motor Show and showcased again last March? It is the custom-built, limited-production, Corvette-powered coupe with Italian styling by Zagato. Autoblog.com has received confirmation that Superformance has been named the exclusive US distributor and that the American version will debut at the Concorso Italiano event this August.
The Perana will be priced under $ 100,000 and can be ordered with either the 436-horsepower E-rod LS3 or the 505-horsepower LS7 from the Z06. Both will be companied by a six-speed manual transmission and a ZF limited slip differential. Options on the list are an available brake upgrade and color choices inside and out.
On the inside you will get a cockpit swathed in leather and Alcantara, and a navigation-equipped infotainment system.