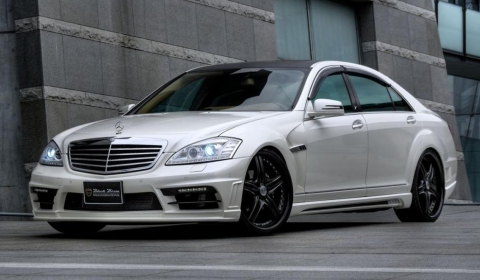 Japanese tuner Wald International has unveiled a new tuning package for the Mercedes S-Class, named Black Bison Edition. The kit includes a new front and rear bumpers, sportier fender ducts, refreshed sidesteps and two new rear spoilers – one on the decklid and one above the glass.
The 22 inch matte Renovatio wheels are in matte black with brown rims. All of the cars will be painted in an exclusive Wald color and will get a new exhaust system with dual tailpipes.
Prices for the new package are unknown at this stage.
[Via WorldCarFans]