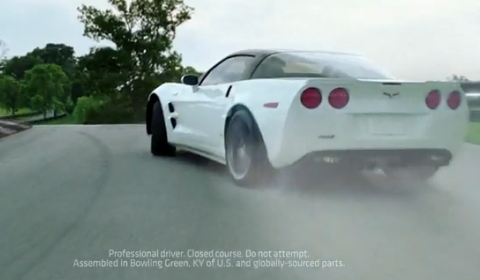 General Motors has released a new commercial for the new 2011 Corvette. The subject of the video is the analogy between the 2011 Corvette and a rocket.
Just to summarize, the power of the 2011 Corvette ZR1 is being delivered by a 6.2 liter LS9 small-block V8 engine. Zero to 100km/h (62mph) is done in 3.4 seconds up to a top speed of 330km/h (205mph).
Check out the 2011 Corvette Rockets commercial below.