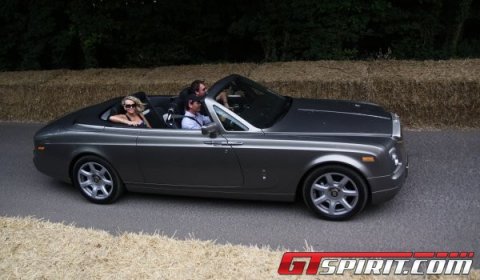 This year's Goodwood Festival of Speed included an additional day for car enthusiasts. People were given the opportunity to drive their favorite sports car up to Goodwood Hill.
Brands like Ferrari, Audi, BMW, Lotus, Alfa Romeo, Rolls-Royce, Citroen and Peugeot had cars available for the interested buyer. We spotted numerous cars pasing by our lens.
The Moving Motor Show is part of the the four day Goodwood Festival of Speed event. FoS will open its doors tomorrow morning showcasing a large variety of supercars, sports cars, concepts, racing cars, motorcycles and celebrities driving numerous cars up the famous Goodwood Hill.
Stay tuned from Goodwood Festival of Speed 2010 in the upcoming days!