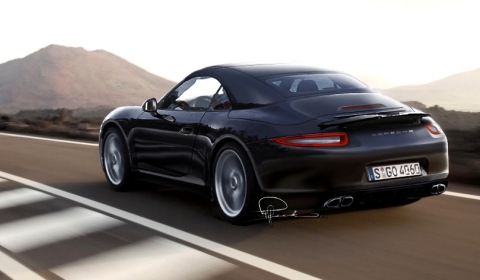 Teamspeed member Wild-Speed used some clues from spyshots, patents and the 918 spyder to come up with this rendering of the 2012 Porsche 911 Cabriolet.
As you can see the lights will be much like the ones used on the 918. The wing is much like the one on the Panamera. It is still not really clear if this car will get a folding hardtop. The patents, the bigger boot and taller wheelbase could be reasons to say that it will. It will have to be a very innovative roof though. We do not want it to get much heavier than it is.
For the full size picture click here.