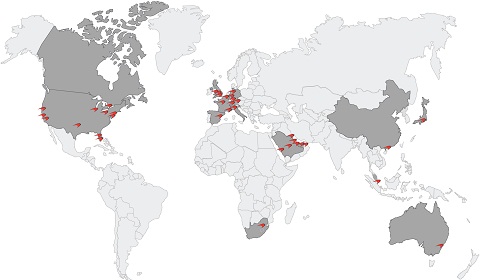 McLaren has announced the locations of their first three dealers, part of a network of 35 set be announced in the near future. The dealerships will be located in London at Jardine Motors Group, Birmingham at Rybrook Holdings and Manchester at Sytner Group UK. All three will sell the MP4-12C from spring 2011 under the names McLaren London, McLaren Birmingham and McLaren Manchester.
The full European dealer network will be announced later this month, while the North American, Middle Eastern and South African dealers will be confirmed later this summer. Customers in the Asia-Pacific area will have to wait until Autumn before the locations are confirmed.
The announcements are important to the overall McLaren Automotive plans which see the company selling 4000 cars by 2015. By this time McLaren plans to have "a full model range". McLaren is already heading towards this target with the news that 2,500 expressions of interest have been put down on the MP4-12C already.
The MP4-12C will be officially released at the 2010 Goodwood Festival of Speed. We will be there to bring you all the details. For now, enjoy the images.