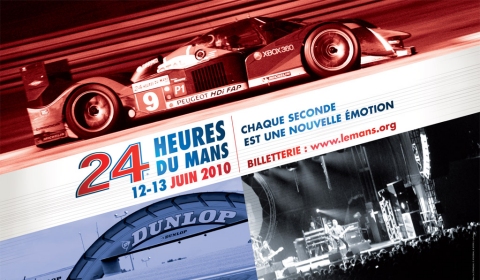 For those of you not interesting in following the World Cup 2010 in South Africa can tune into the following the 24-hours of Le Mans 2010 live streams.
Via Audi.tv you can follow the number 7, 8 and 9 Audi R15 TDI racers live from the cockpit. It is an unique experience to see the Audi vehicles lapping the Circuit de la Sarthe and overtaking the slower classes.
For those of you that want to follow the full race, Eurosport has a live stream available. We embedded the stream below.
We also suggest that you follow the live lap timing and standings via the Le-Mans.org website.
Enjoy the extraordinary 78th Grand Prix of Endurance, taking place today and tomorrow!