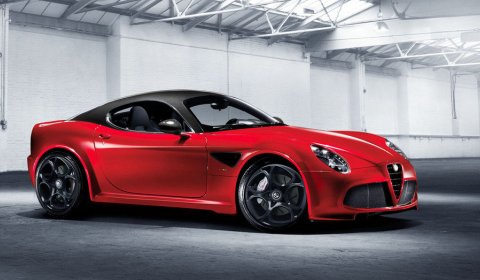 Following the success of the amazing 8C Competizione Alfa Romeo is planning an even better car. After several spyshots the Italians will present a GTA version of its sports car. GTA stands for "Gran Turismo Allegerito" meaning as much as lightened in English.
The GTA will lose up to 150kg (300lbs) and will get +500bhp under the hood. The power is derived from the reviewed 4.7 liter V8 currently being used in the 8C Competizione. It will do a sprint from stand still to 100km/h (62mph) in less than four seconds. Top speed is 320km/h (200mph).
The 8C GTA will be limited to only 100 units and available early 2011. Prices will start at € 200,000.
[Via TopSpeed]