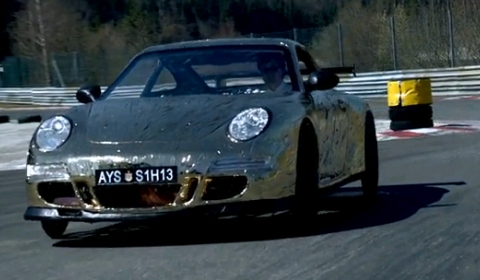 The world's fastest Porsche is known to us all, but what about the world's slowest Porsche? The Porsche 911 GT3 RS in the following video is made especially for environmentalists because it produces zero emissions while driving it.
Produced by some Austirian guys it uses ULC – Ultra Light Construction giving it a maximum weight of only 99kg. The oversized rear wing produces additional downforce on the rear of the vehicle at speeds over 5km/h. The large air inlets at the front and on the sides make sure that the driver will not sweat too much.
The interior setup has multiple adjustments creating a superb driving position. The Ferdinand is displayed at the museum of art in Linz, Austria.
For those of you not capable of visiting the museum can watch the video below.