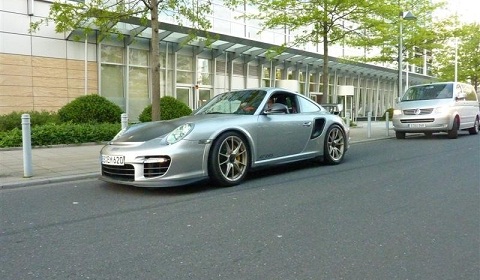 Frankfurt has apparently seen the first public sighting of the brand new 2011 GT2 RS. Having only been unveiled on the internet and to dealers so far, the sighting represents one of the first times the public could lay eyes on the car.
Just to remind you of the official statistics: The ultimate 911 accelerates from 0-100km/h (62mph) in 3.4 seconds, boasts a top-track speed of 330km/h (205mph) and laps the Nordschleife racetrack in just seven minutes and 18 seconds. The design incorporates naked cabon fibre componants and unique rims to give the car its exclusive, top-of-the-range look. Ceramic brakes and a six-speed manual gearbox are standard on the cars options list
Limited to just 500 units worldwide, the 911 GT2 RS will be available in the US October 2010 and will have a MSRP of $ 245,000. We can't wait to see it at this years auto shows!
[Via Autogespot]