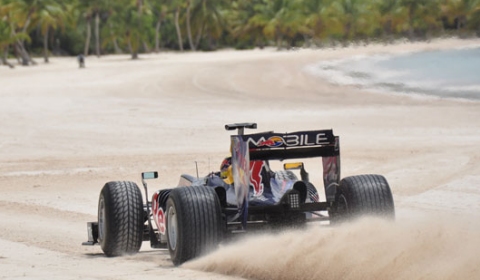 Seeing the sun, the blue sea, and then a F1 car drifting on a pearl white beach stretching for miles. The best possible combination in the world! Truly paradise!
But what happens if you put a Formula 1 car on a beach? Any ideas? The Red Bull Racing Team took their latest F1 car to Juanillo Capcana Beach in the Dominican Republic. Check out what happened!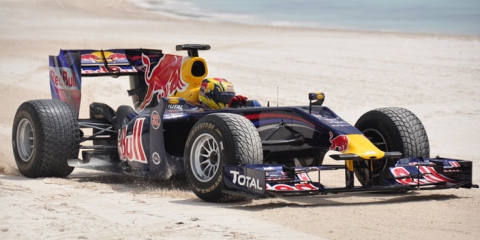 After a frozen lake and a white beach, what is next? The ash covered glaciers in Iceland?
[Via I Love Punta Cana via Jalopnik]