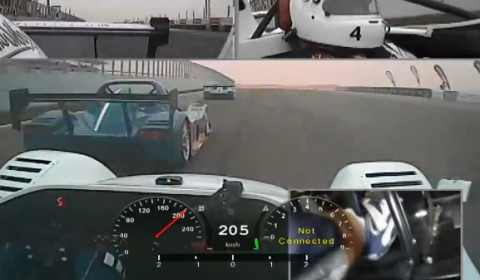 Motorsports is fun, thrilling and exciting, especially in a Radical SR3. Saeed AlMouri shows exactly this on Zain Reem Circuit in the Kingdom of Saudi Arabia.
Conditions took a turn for the worse on raceday as the circuit was hit by a sandstorm. By the time of the race it had eased a little but the circuit was still covered in sand.
Check how he is fighting his way back up the field with some scary overtaking moves and killer driving after loosing several places in a major spin.
[Via Crank and Piston]