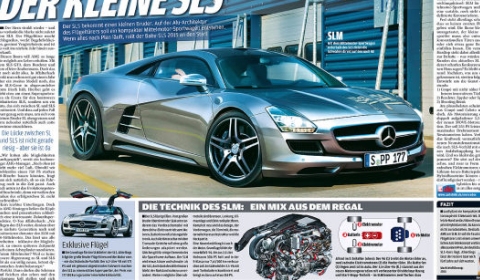 It is not the first time we discuss the baby SLS AMG. Rumours have been going around for some time now. The news of today is that the smaller version of the SLS AMG sports car will be a hybrid model.
According to German car magazine AutoBild, the vehicle will have a combination between a conventional V6 gasoline engine and two electric motors. It will share some of the technology used on the upcoming SLS AMG eDrive, the electric version of the new sports car.
The future baby SLS AMG will be launched in 2013.