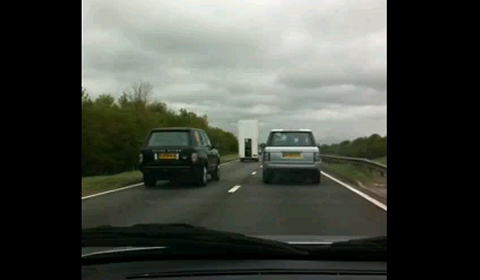 GTspirit readers are true fans of Top Gear. Right? I know it is quite a statement, but we do think we can say so. The happy couple in the video below are also fans of the British TV show and they spotted Clarkson, Hammond and May driving some pretty special motorhomes on the A303 in the UK.
The two ridiculously over excited parents filmed the Top Gear team and videocalled their Top Gear loving 10-year-old son Oscar while passing the trio.
Just watch the video and enjoy the embarrassing moment.