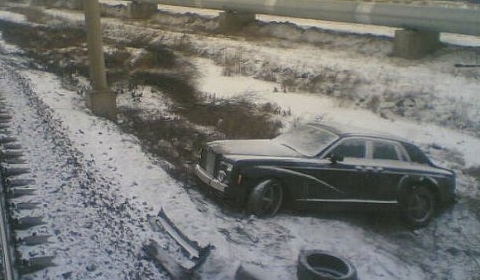 Some pictures bring back memories from the past and some leave questions open and unanswered. The following series is a good example.
Those passing thru Russian suburbs by train have a rare chance of spotting an one-off $ 450,000 Rolls Royce Centurion car next to a railway. The luxury car is resting on a railway sidewalk among common things like tires and wood.
The car – a Rolls Royce Phantom with a rather exclusive Centurion body kit – was custom built for a Las Vegas celebrity and sold to a Russian owner some years ago. The car received new wheels half-painted in black, new exhaust tips and a silver frame grille also covered in black.
The guys at EnglishRussia found out the car had been spotted before in better times and on public roads.
We are wondering why the owner left the car at this particular spot. Any thoughts?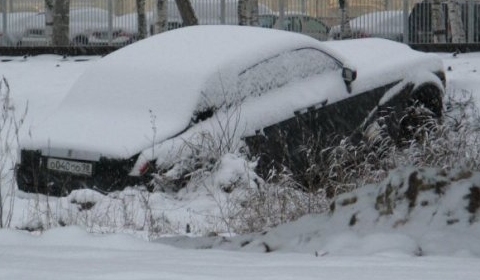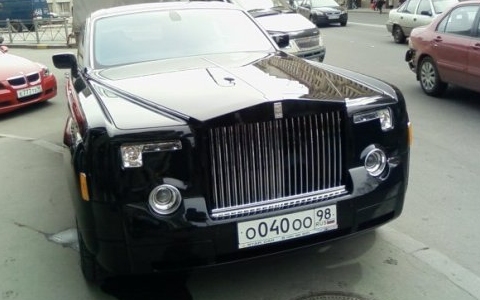 [Via Autoblog.nl]