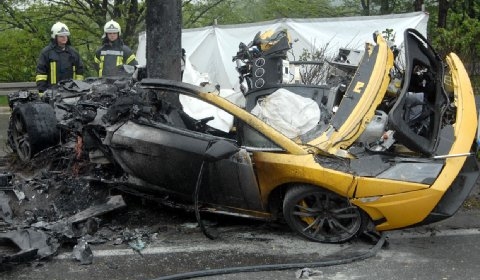 An Italian employee of Lamborghini lost control of a demonstration Gallardo in Germany on Thursday and was killed along with a female passenger. The yellow Lambo was displayed at a dealership in Wuppertal, Germany. The female, 28, lived in a nearby town.
Eyewitnesses states that the driver pushed the throttle far too much. The sports car skidded against a carriageway divider, flew through the air, hit a lamppost and burst into flames.
The officials stated that the value of the written-off car and damage amounted to 150,000 euros. Just an amount of money and not comparable to the loss of two young people.
[Via EarthTimes.com]