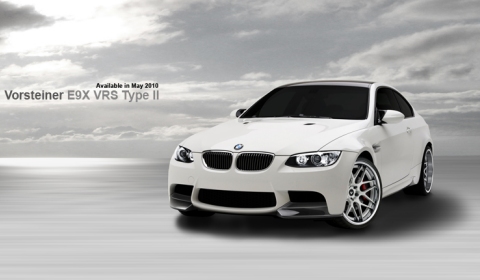 US tuner Vorsteiner is planning the release of a new package for the BMW M3 E92. Available in May 2010 the VRS Type II Package will be introduced at Bimmerfest 2010.
The package includes a VRS Type II carbon fiber front two-piece splitter and VRS aero deck lid add-on spoiler carbon fiber.
Stay tuned for more on the package!
[Via L4P.com]